 Host your
Dream Retreat

 
@ Casa Li
Start organazing your DREAM event now!
Are you looking for a unique but affordable venue to host a event or Retreat? 
Casa Li Portugal is the perfect place !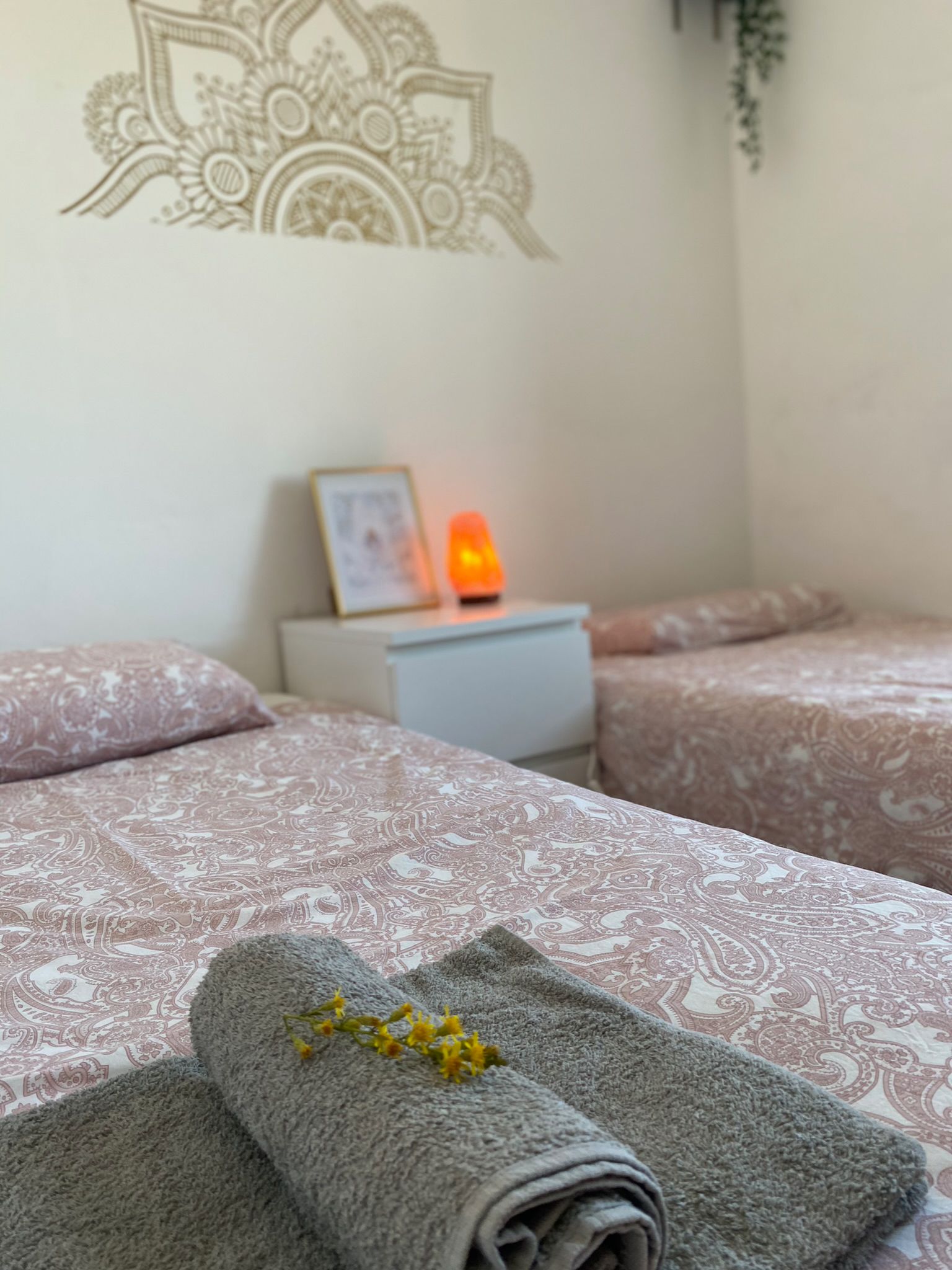 Casa Li is a stunning Retreat rental located in the mountains of the Algarve, boasting a 2,500 square meter property with various amenities. Guests can enjoy a 4-person glamping tent complete with a bathroom and kitchen, a 25-meter long house, a yoga deck, a hot tub, a ceremony space, terraces, and gardens. It is conveniently located just 40 minutes away from Faro airport, easily accessible via well-maintained roads.
Casa Li offers an ideal retreat for those seeking to explore the natural beauty of the Algarve. The mountains offer excellent hiking opportunities, with natural springs nearby where guests can take a refreshing swim. The house itself features three bedrooms and two bathrooms, including a luxurious master bedroom with a 1.60 double bed, fireplace, work desk, and spacious closets. The second bedroom features two single beds which can be converted into a double bed, while the third bedroom has a bunk bed. The kitchen is fully equipped with modern appliances such as an oven, dishwasher, Nespresso machine, and kettle, with enough cups and boards for up to ten people. The living room boasts a long table that seats up to ten people, a comfortable L-shaped couch that converts into a double bed, and a large TV with internet access.
The glamping tent is also a fantastic feature of Casa Li, providing guests with additional accommodation space for up to four people. The tent includes two bedrooms, one with a double bed and the other with a bunk bed, as well as a bathroom with a toilet, hot shower, and sink. The kitchenette includes a fridge, single electric stove, coffee machine, and kettle.
To learn more about the options available at Casa Li and to inquire about availability and pricing, please leave your contact information with the owner or property manager. Please note that the price of 450,- euros per day for eight people is subject to change based on availability and dates.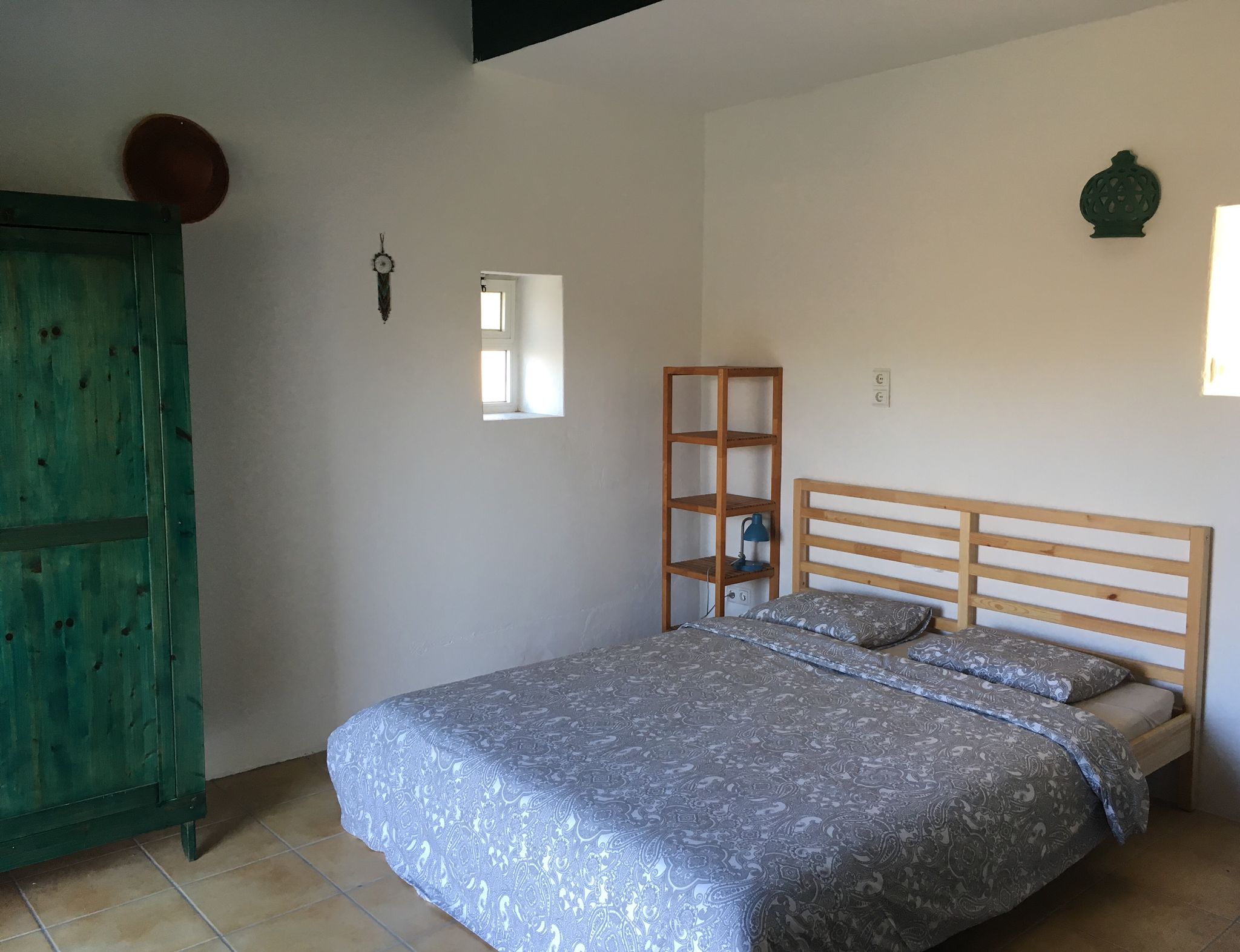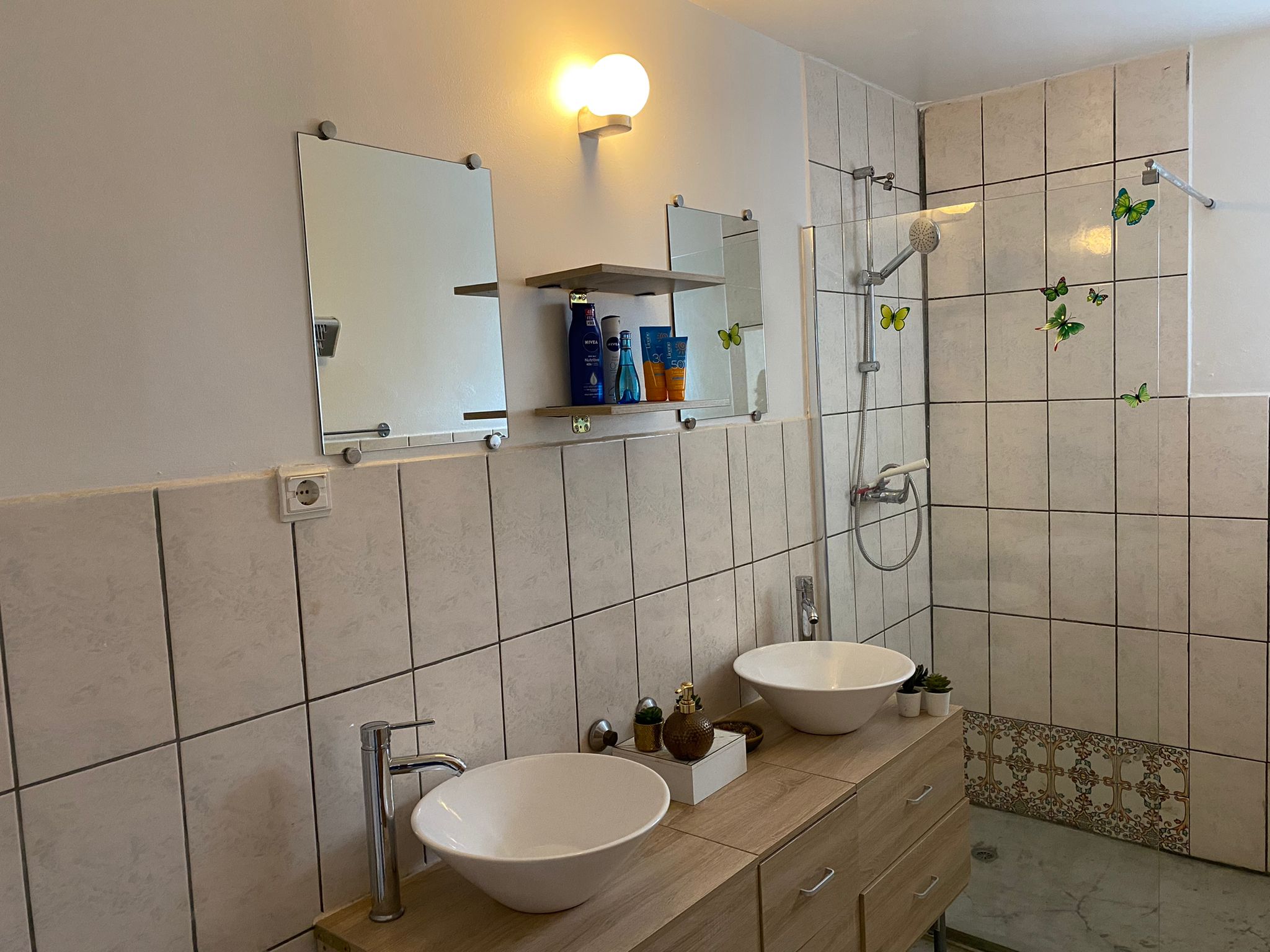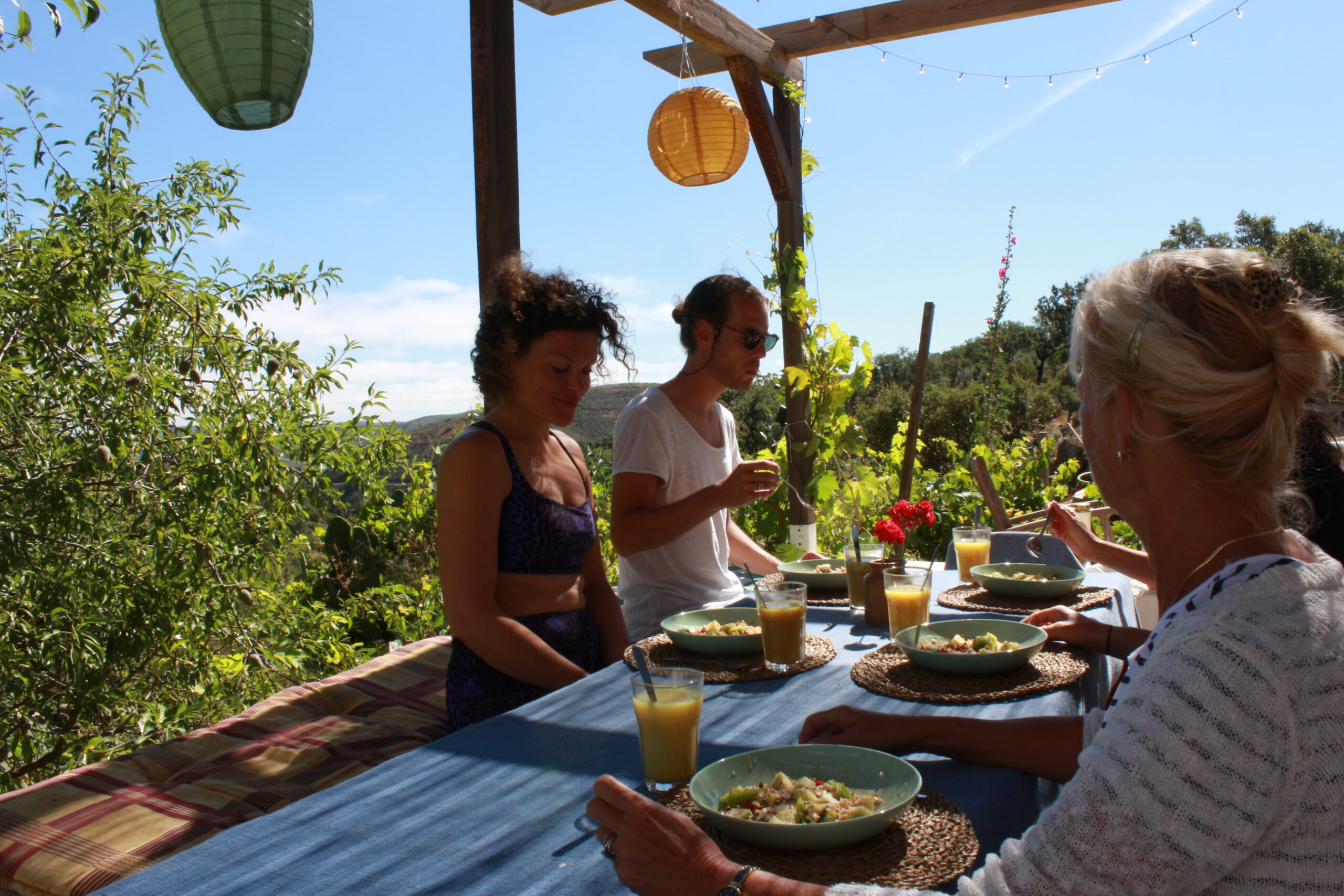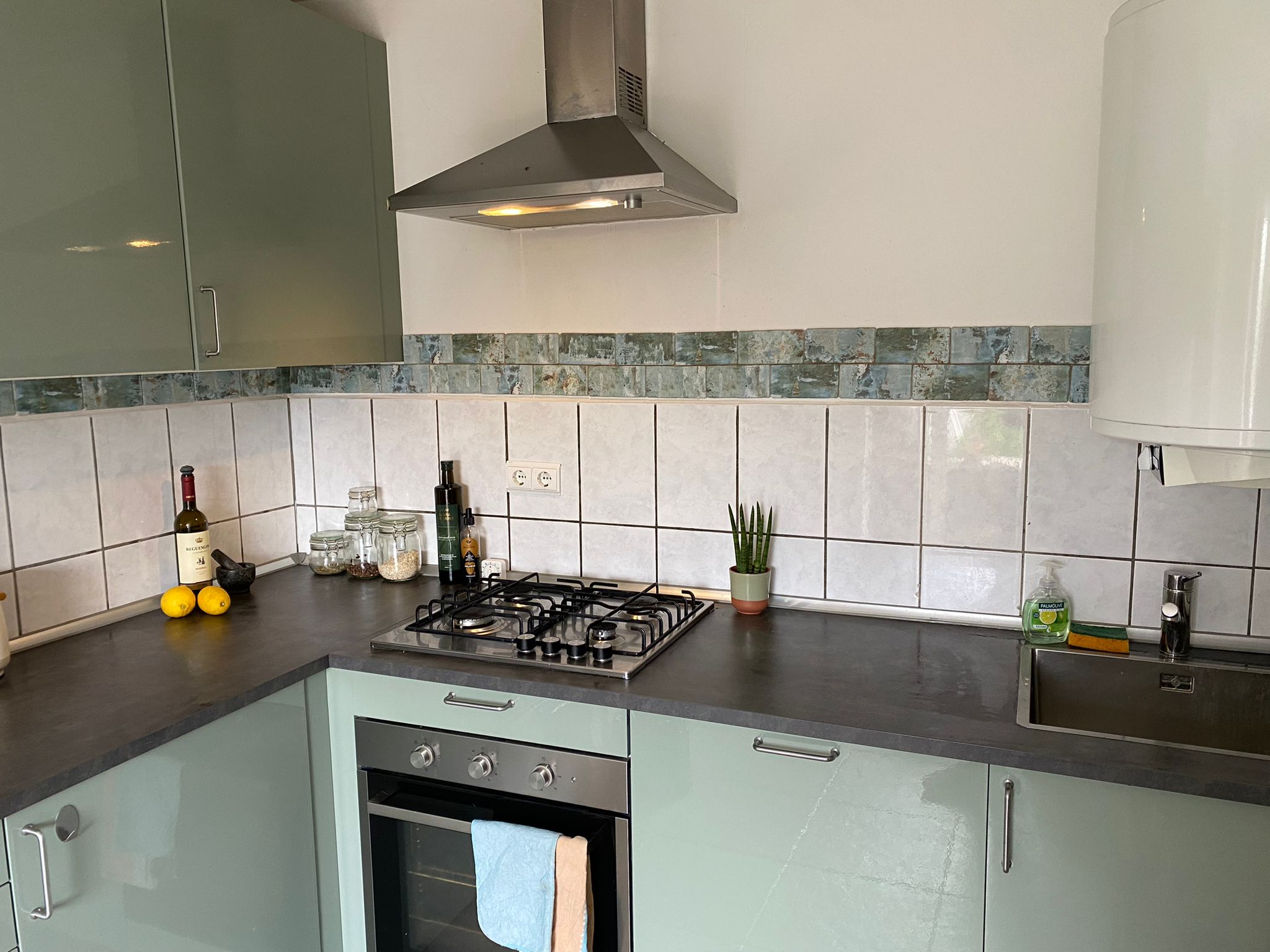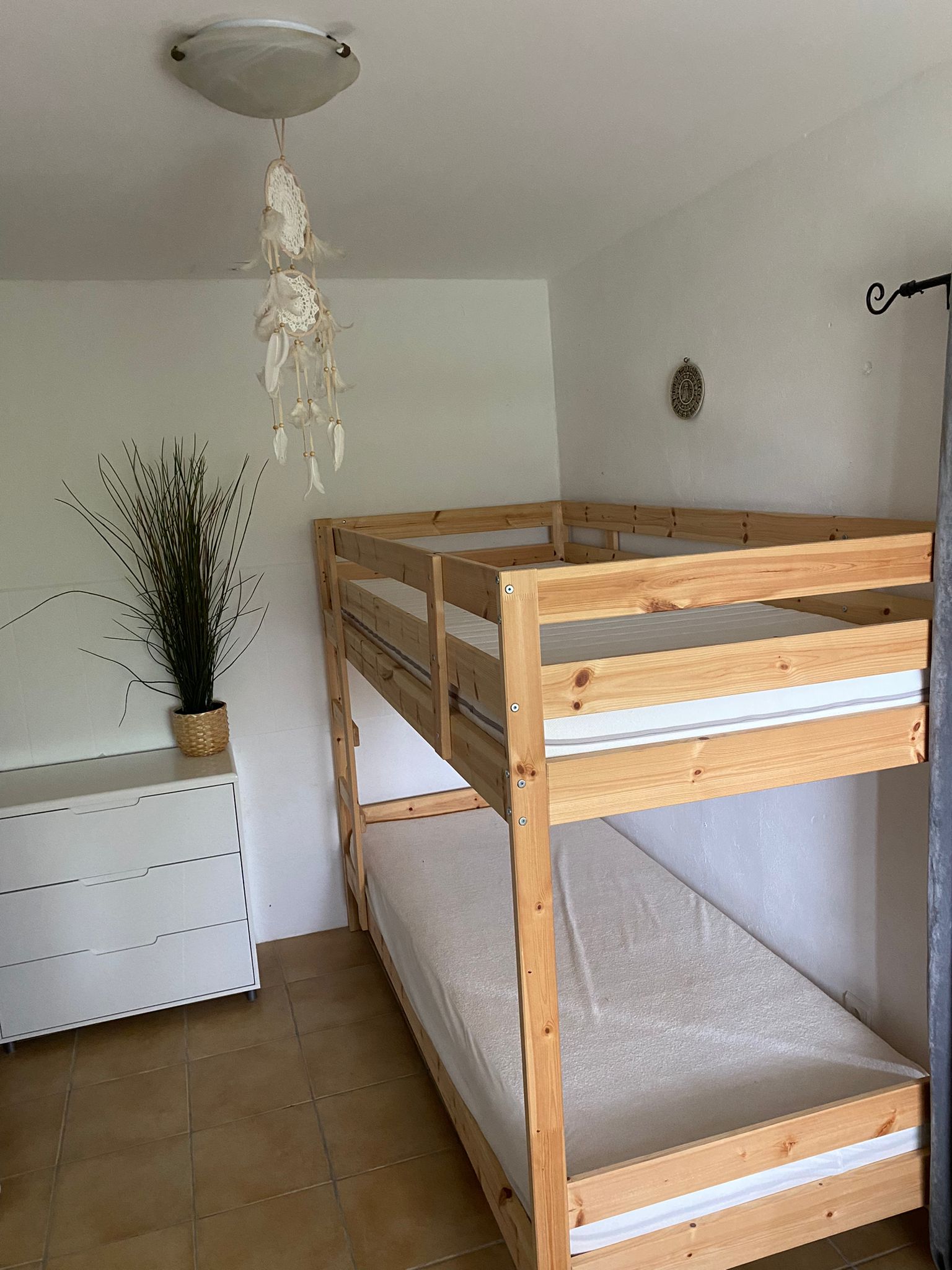 Experience the breathtaking views from our Yoni Yoga deck at Casa Li! Our stunning deck provides an ideal spot for practicing yoga and meditation, surrounded by the natural beauty of the Algarve mountains.
Whether you're visiting in the winter or summer, our Yoni Yoga deck offers a perfect setting for your yoga practice. In the winter, the mountains provide protection from the wind, making it an ideal spot to practice even on cooler days. In the summer, the deck is perfect for morning yoga, with the sun rising behind the mountain, and for afternoon sessions, when you can witness the most beautiful sunsets.
Come and experience the serenity and beauty of our Yoni Yoga deck, and allow yourself to be fully present in the moment as you immerse yourself in your yoga practice amidst the stunning natural surroundings of Casa Li.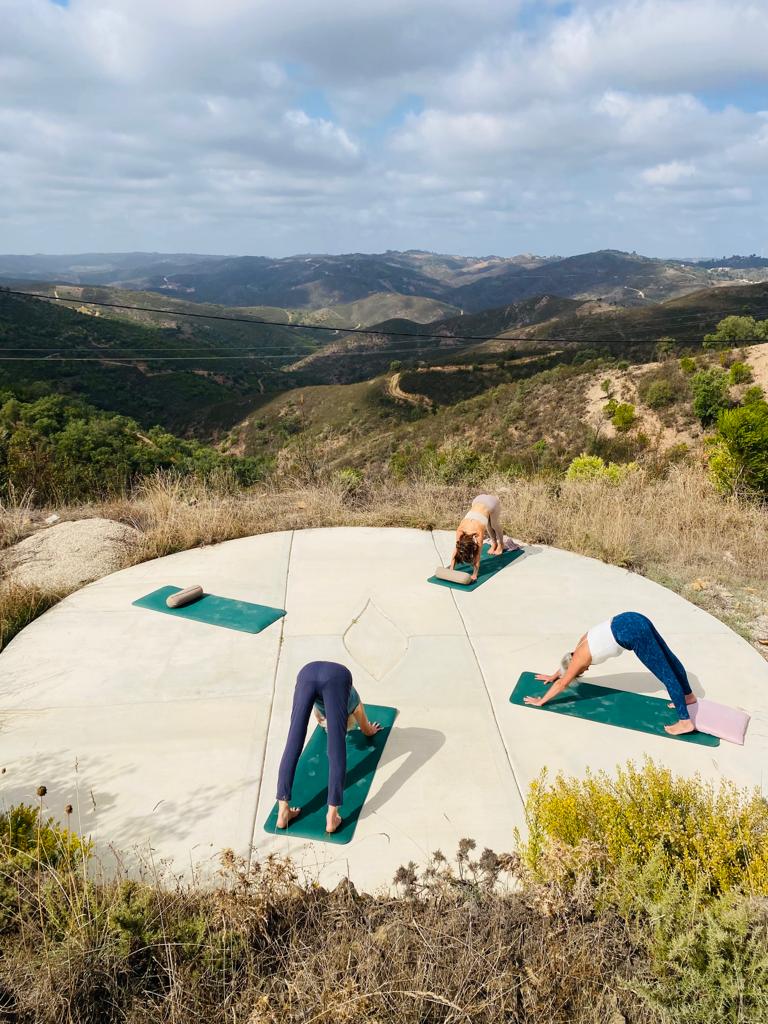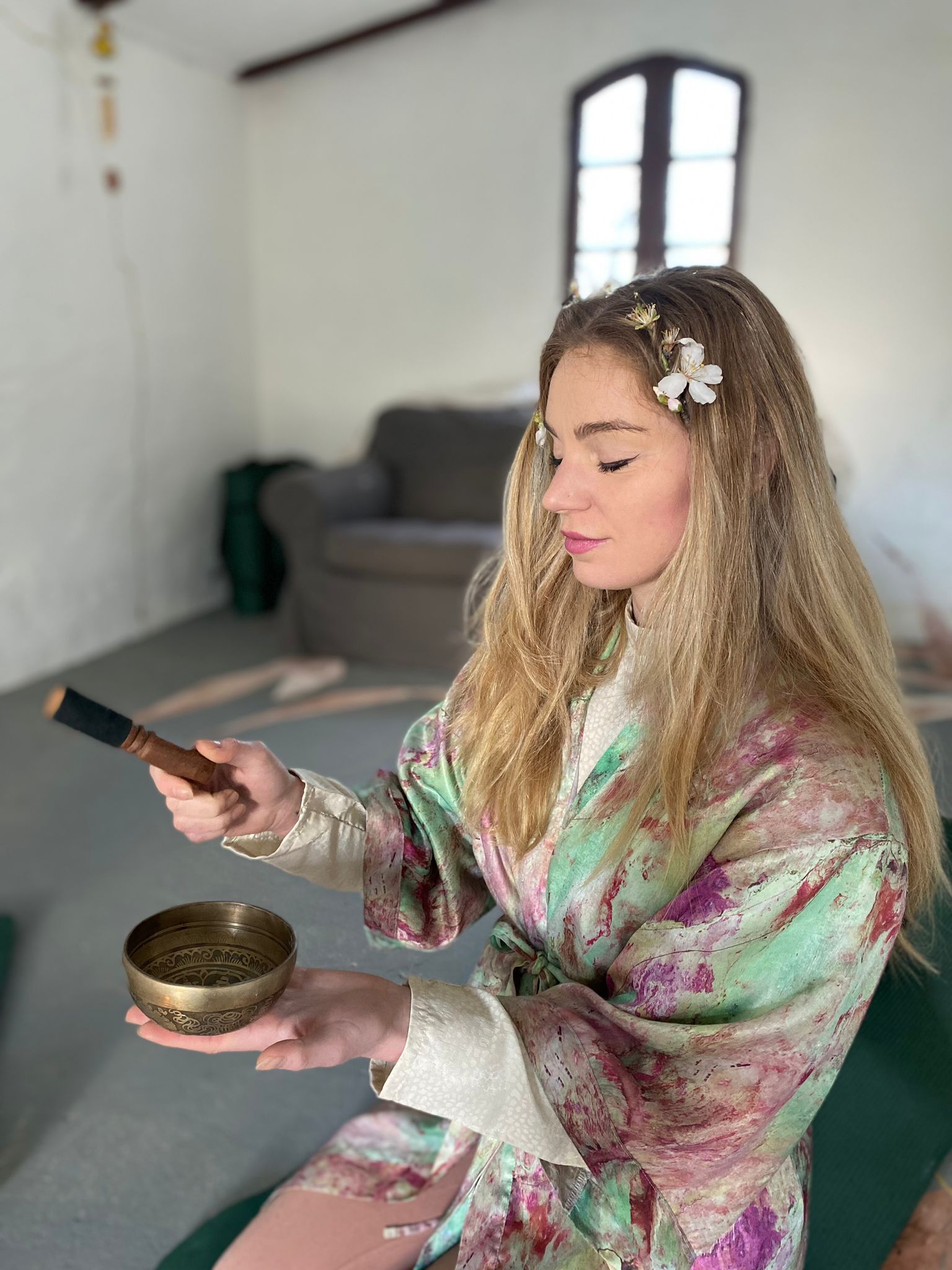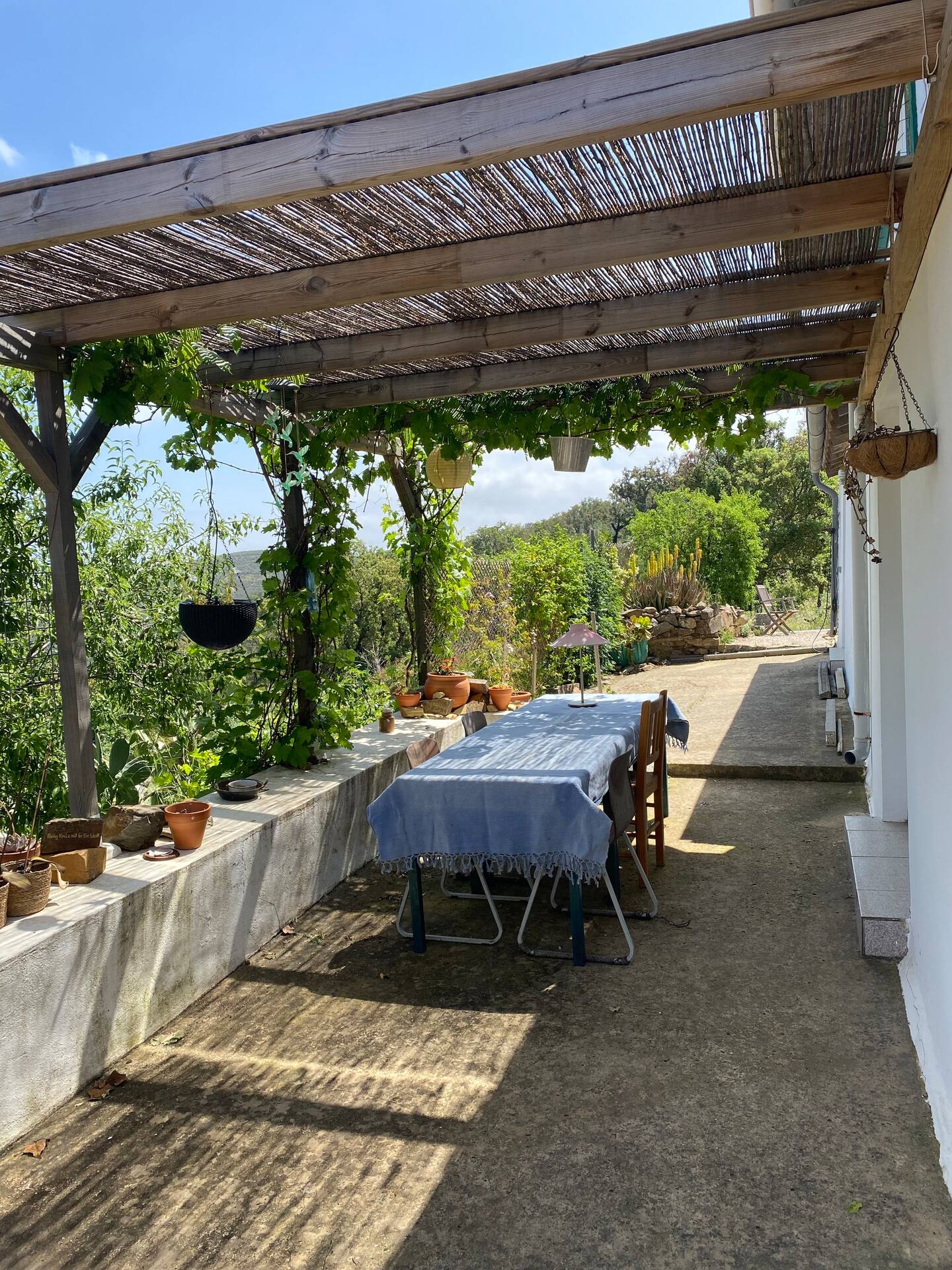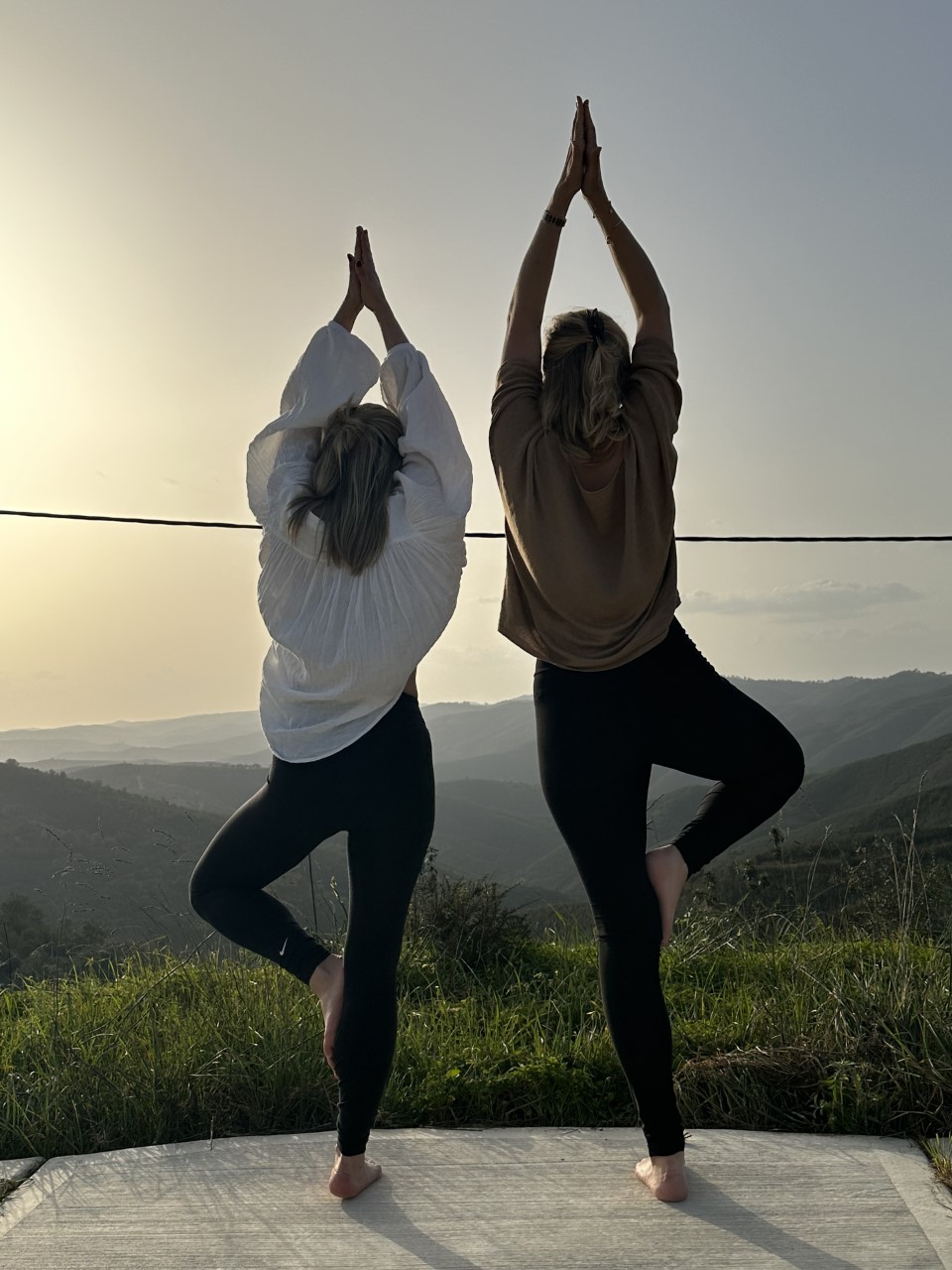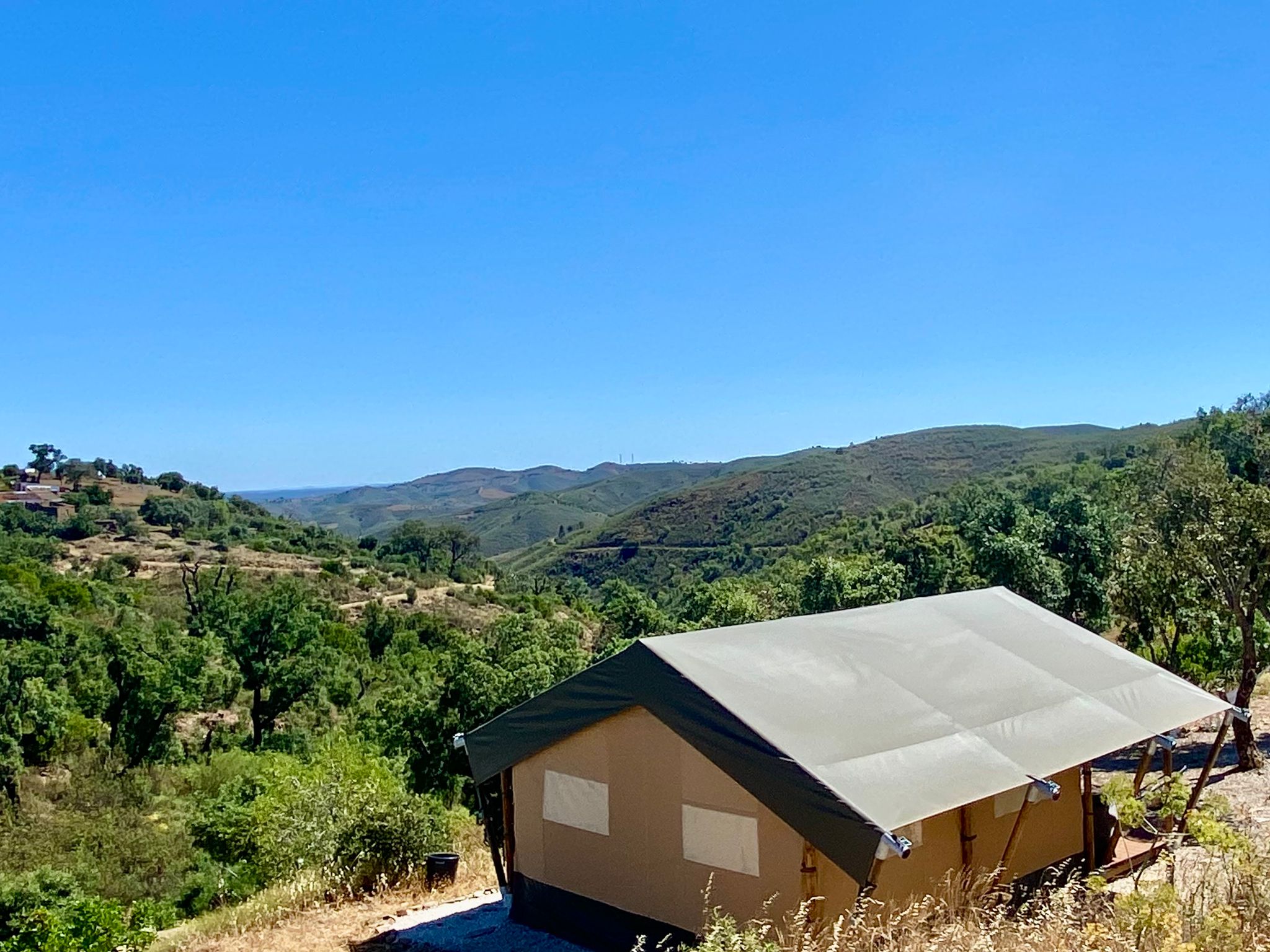 At Casa Li, we offer a unique glamping experience in our stunning 4-person tent, complete with breathtaking views and all the amenities you need for a comfortable stay.
The glamping tent boasts a wooden deck in the front, providing the perfect spot for a workshop or chill area where you can soak up the natural beauty of the Algarve mountains. Inside, the tent features two cozy bedrooms, one with a double bed (1.40m) and the other with a bunk bed, accommodating up to four guests.
The tent also includes a bathroom complete with a toilet, hot shower, and sink, ensuring you have everything you need for a comfortable and enjoyable stay. The kitchen is equipped with a fridge, single electric stove for cooking, a coffee machine, and kettle, giving you the convenience of cooking meals and making hot drinks right in your tent.
Experience the beauty of nature and indulge in the comfort of our glamping tent at Casa Li, where you can unwind, relax, and create unforgettable memories.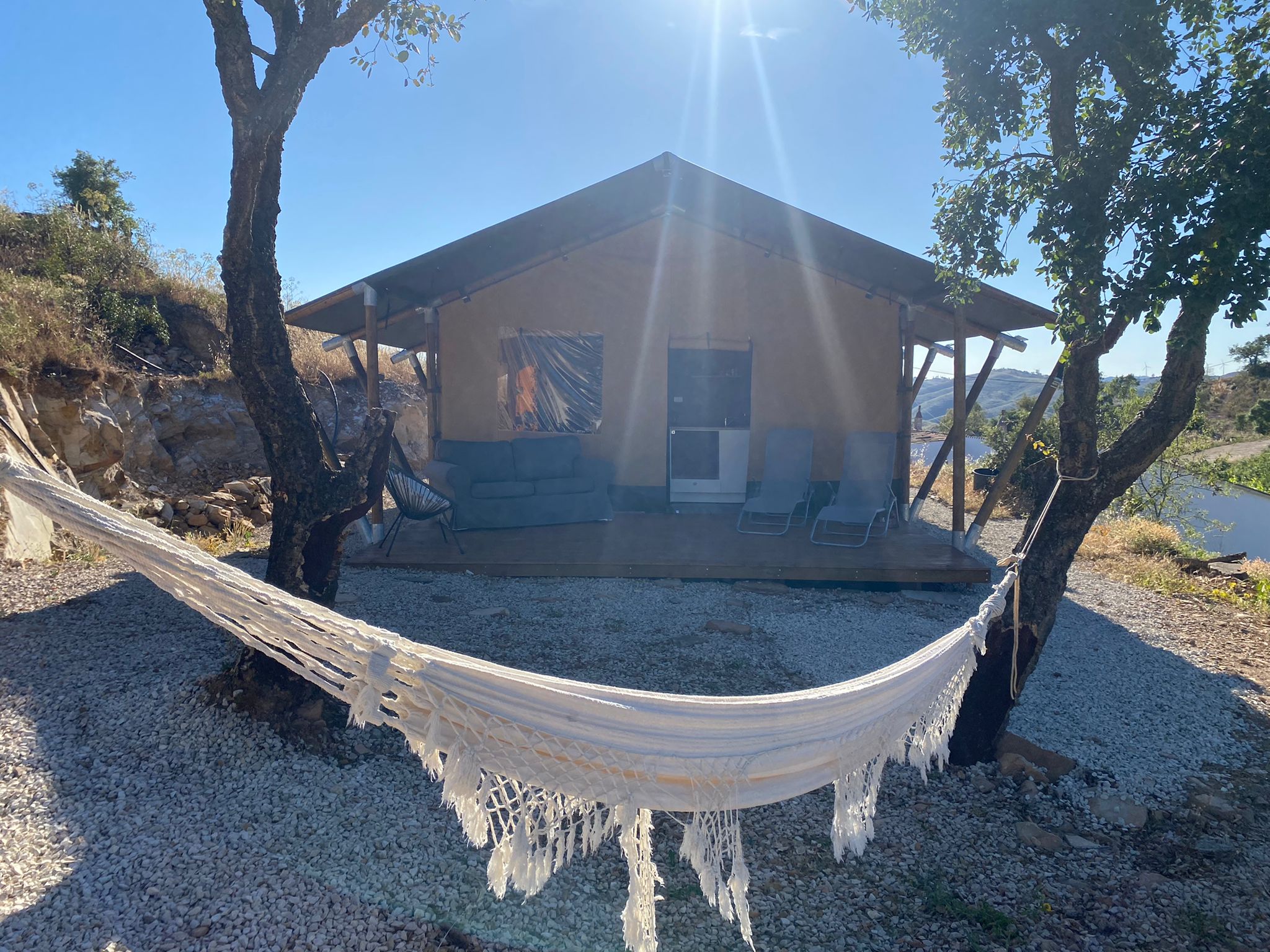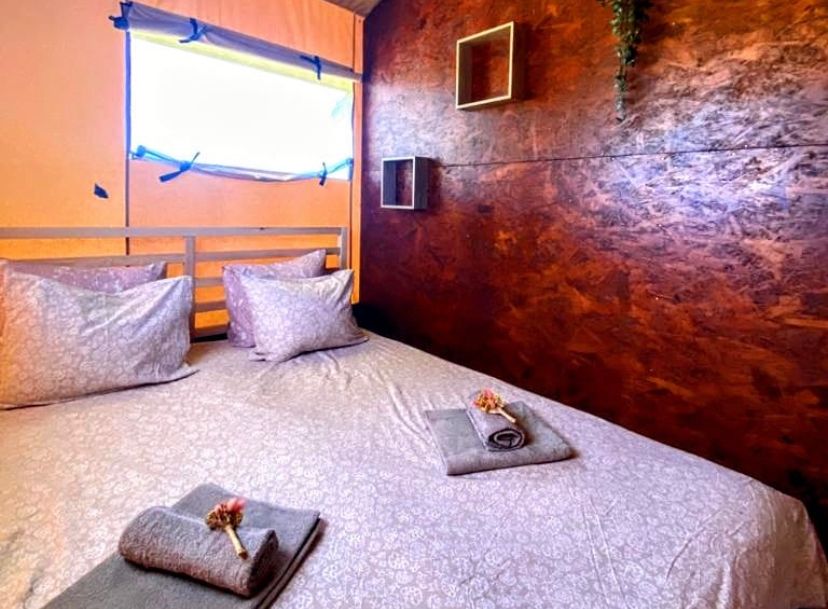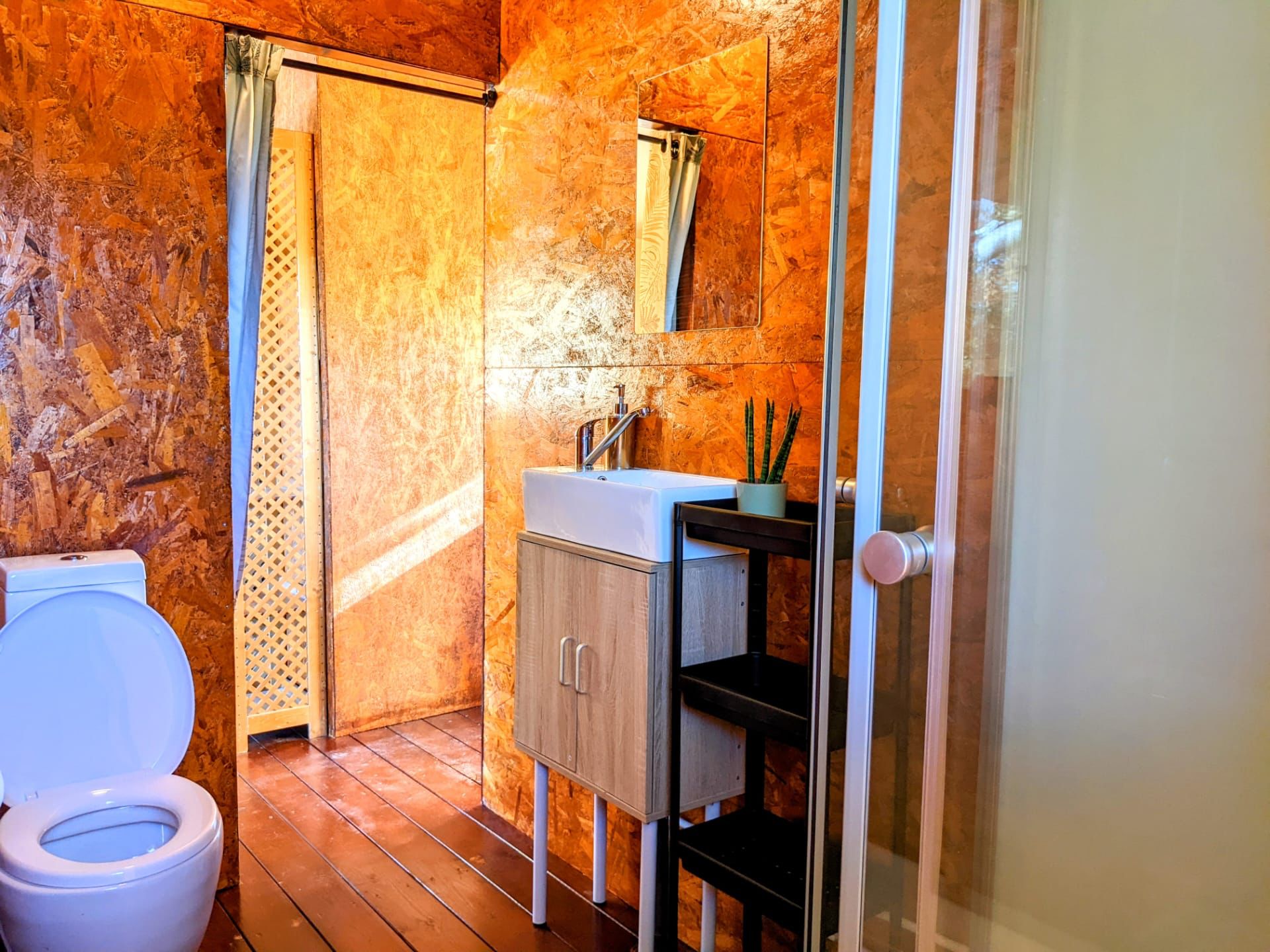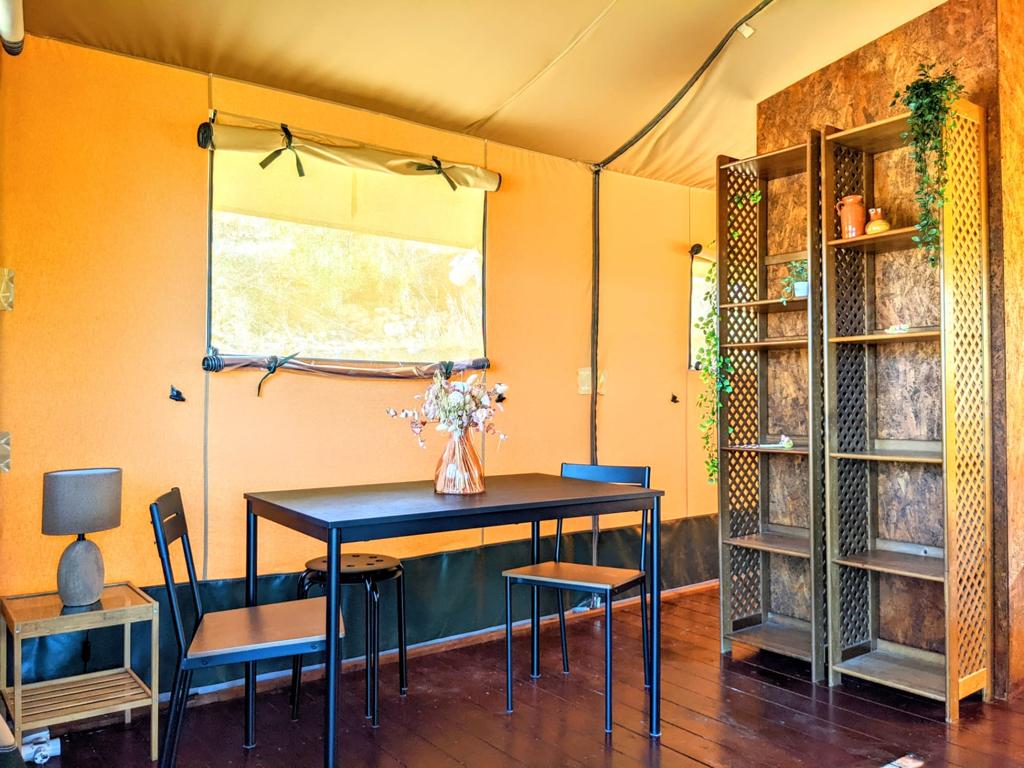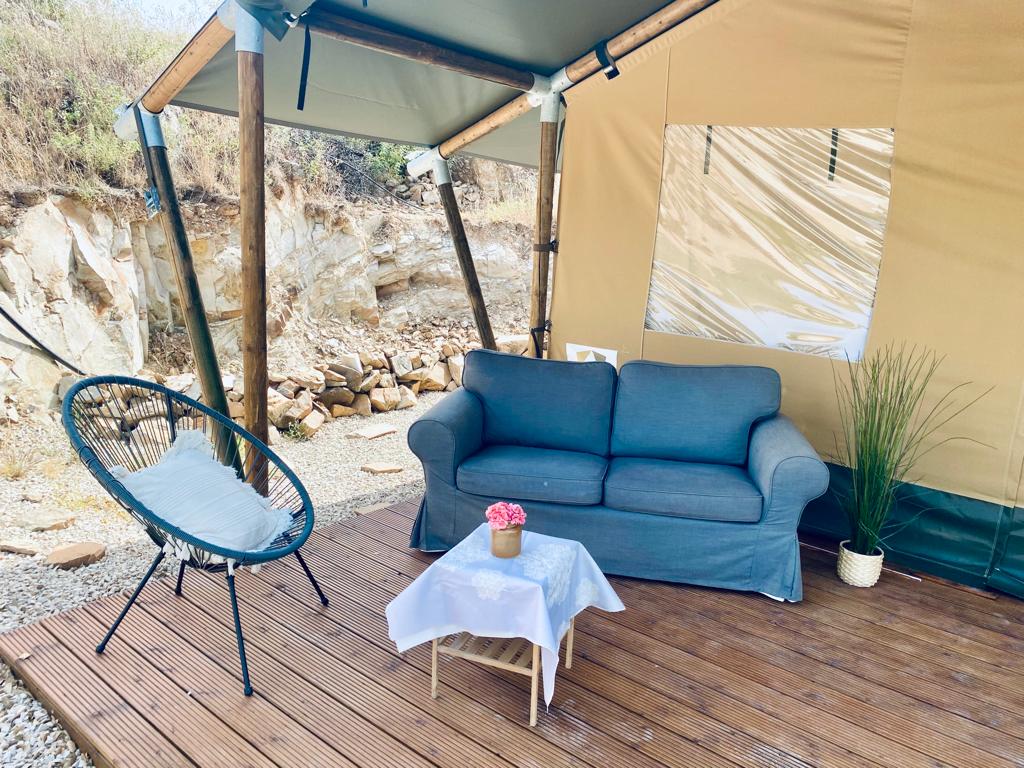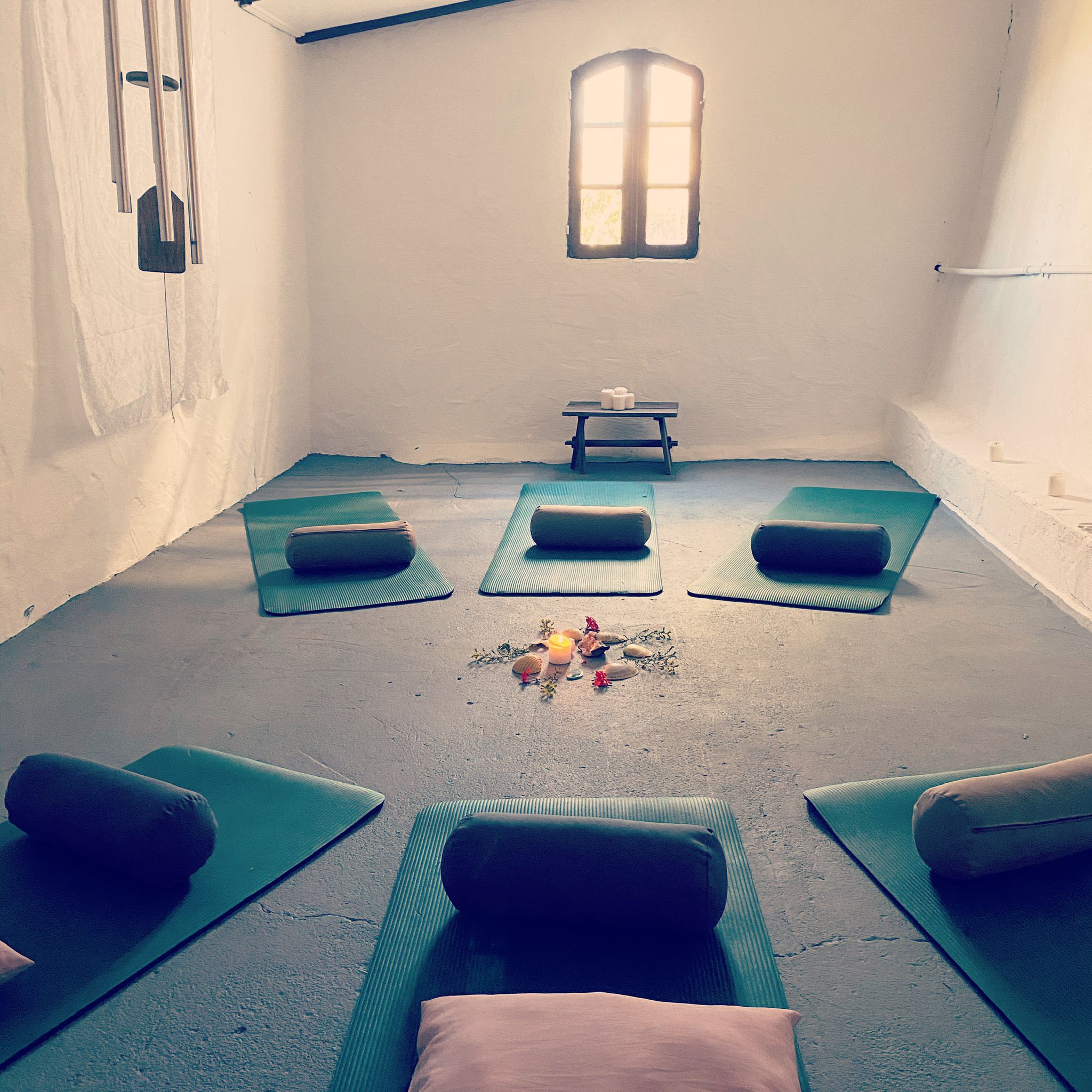 Welcome to 'De Ruimte', our enchanting ceremony and workshop space at Casa Li. This intimate and beautiful space provides the perfect setting for workshops, yoga, ceremonies, and other events, accommodating up to ten people.
We've equipped this space with everything you need to have a truly memorable and immersive experience, including yoga mats, sound bowls, cozy couches, and blankets. In the summer, the space is cool and refreshing, while in the winter, our heaters keep you warm and comfortable.
Whether you're looking to host a private ceremony or workshop, or simply looking to unwind and relax, our ceremony space is the perfect place to do so. So come and immerse yourself in the serene and peaceful atmosphere of 'De Ruimte', and create unforgettable experiences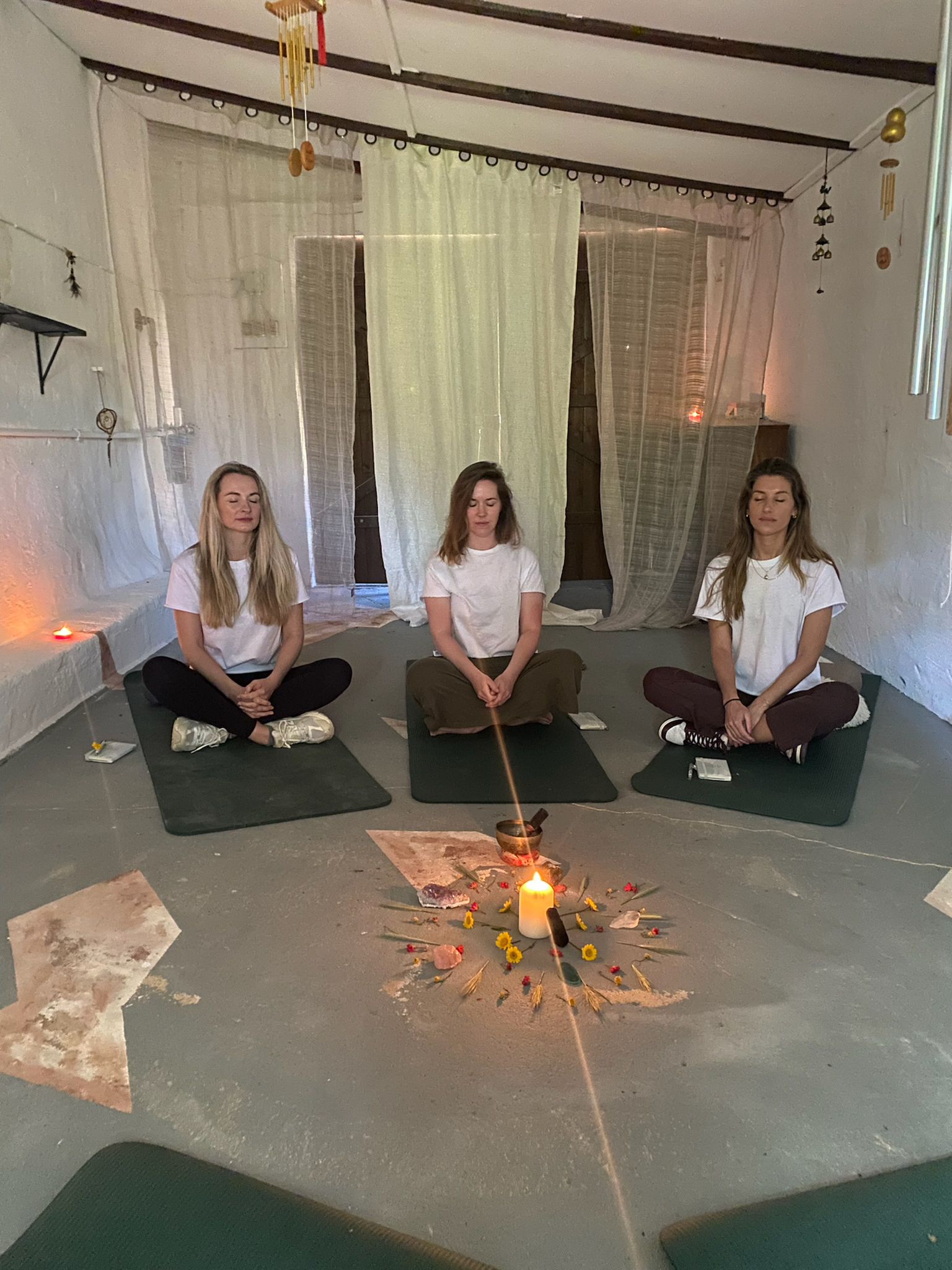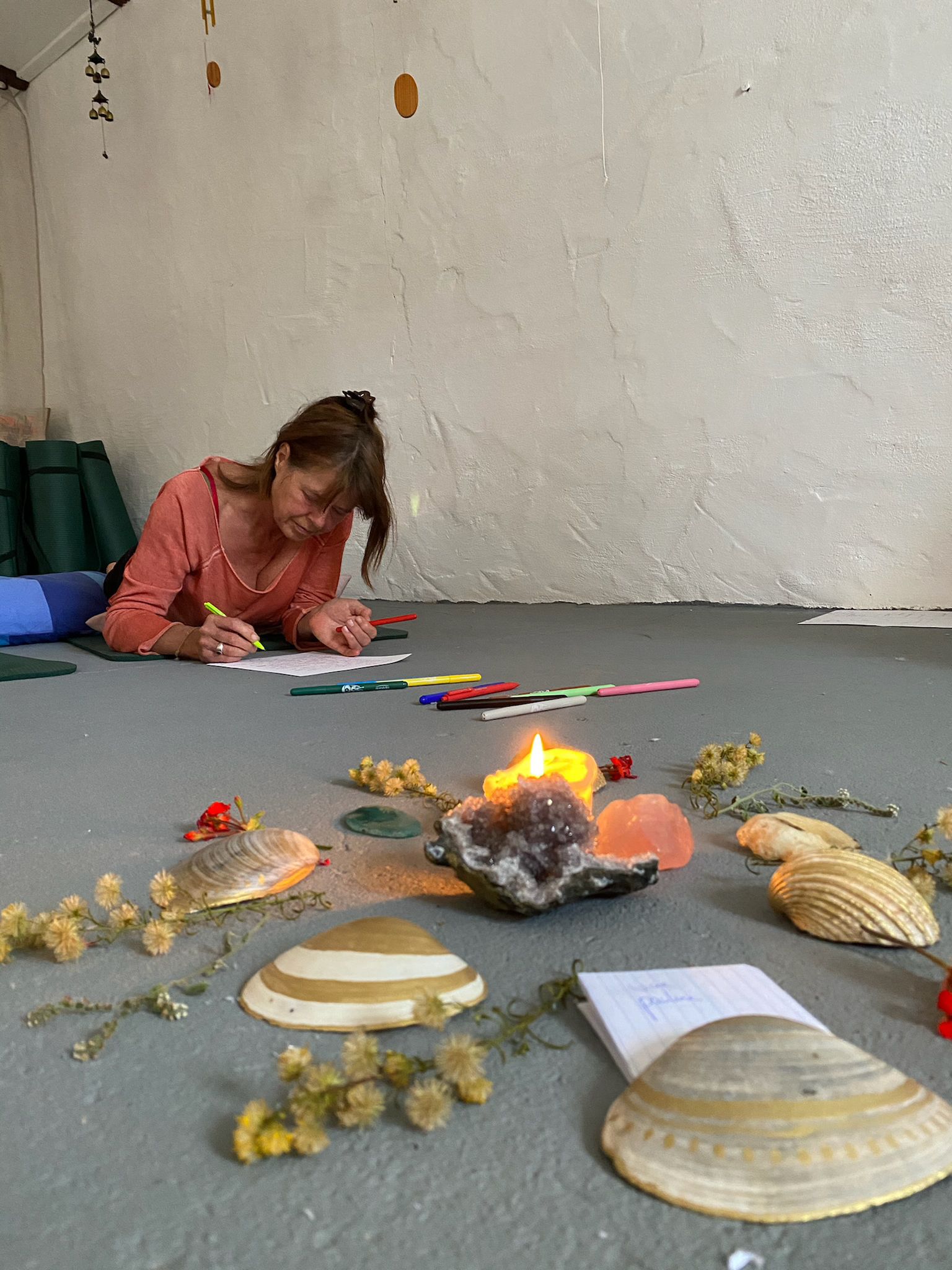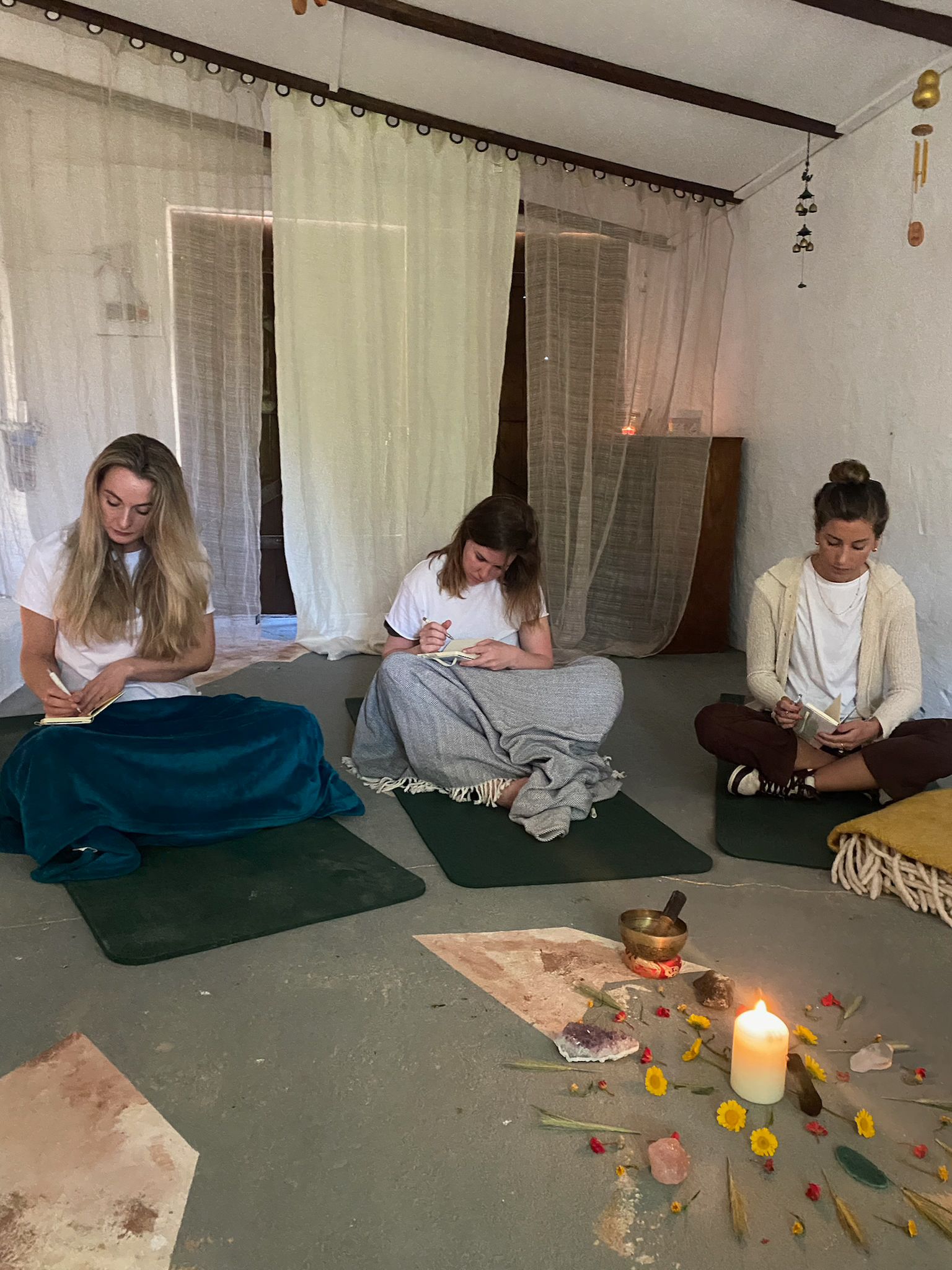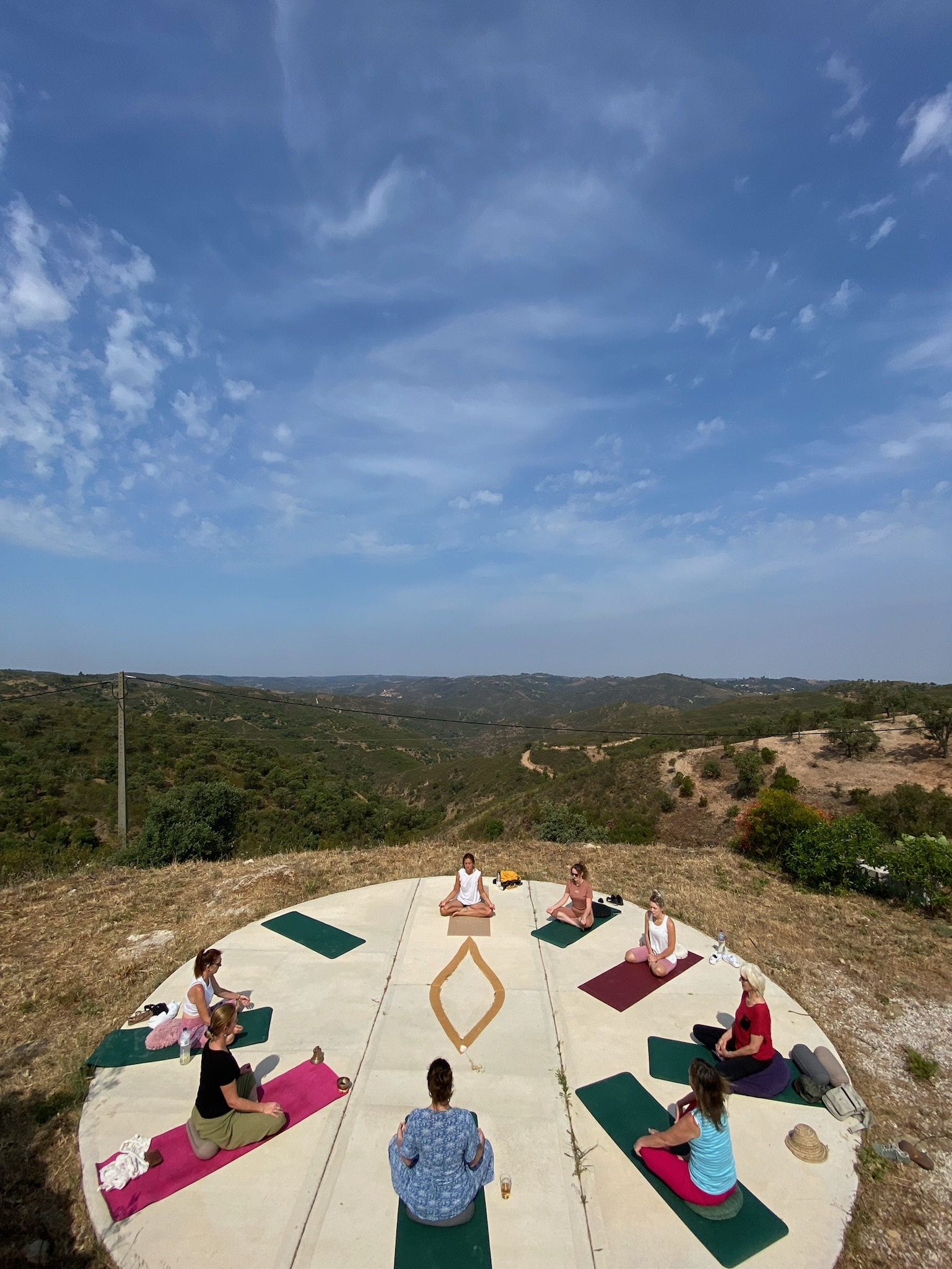 At Casa Li, we offer the ultimate relaxation experience with our amazing hot tub, which can be heated up to 40 degrees Celsius! Whether you want to unwind after a long day or enjoy a relaxing evening under the stars or full moon, our hot tub is the perfect spot to do so. It can accommodate up to eight people at a time, making it ideal for group gatherings.
During the summer, our hot tub also provides the perfect way to cool off and escape the heat. And if you're looking for a unique retreat activity, we recommend checking out the two nearby places where you can swim, BBQ, and have a picnic. These idyllic spots are the perfect way to connect with nature and enjoy some quality time. (See photos below for a glimpse of these beautiful locations.)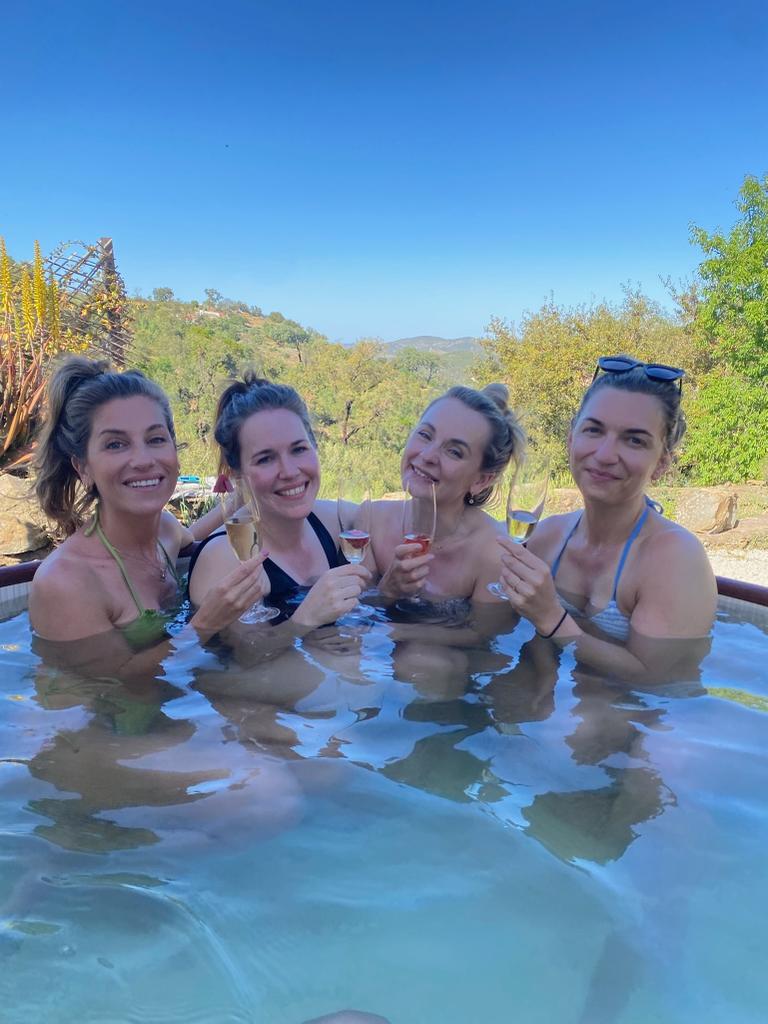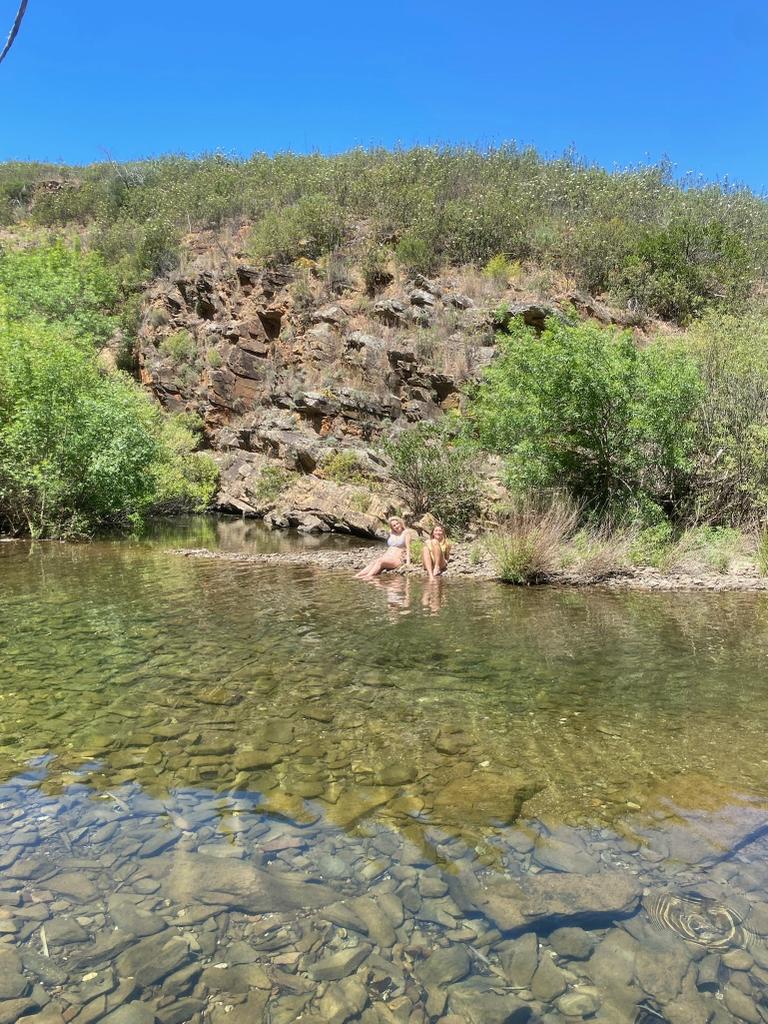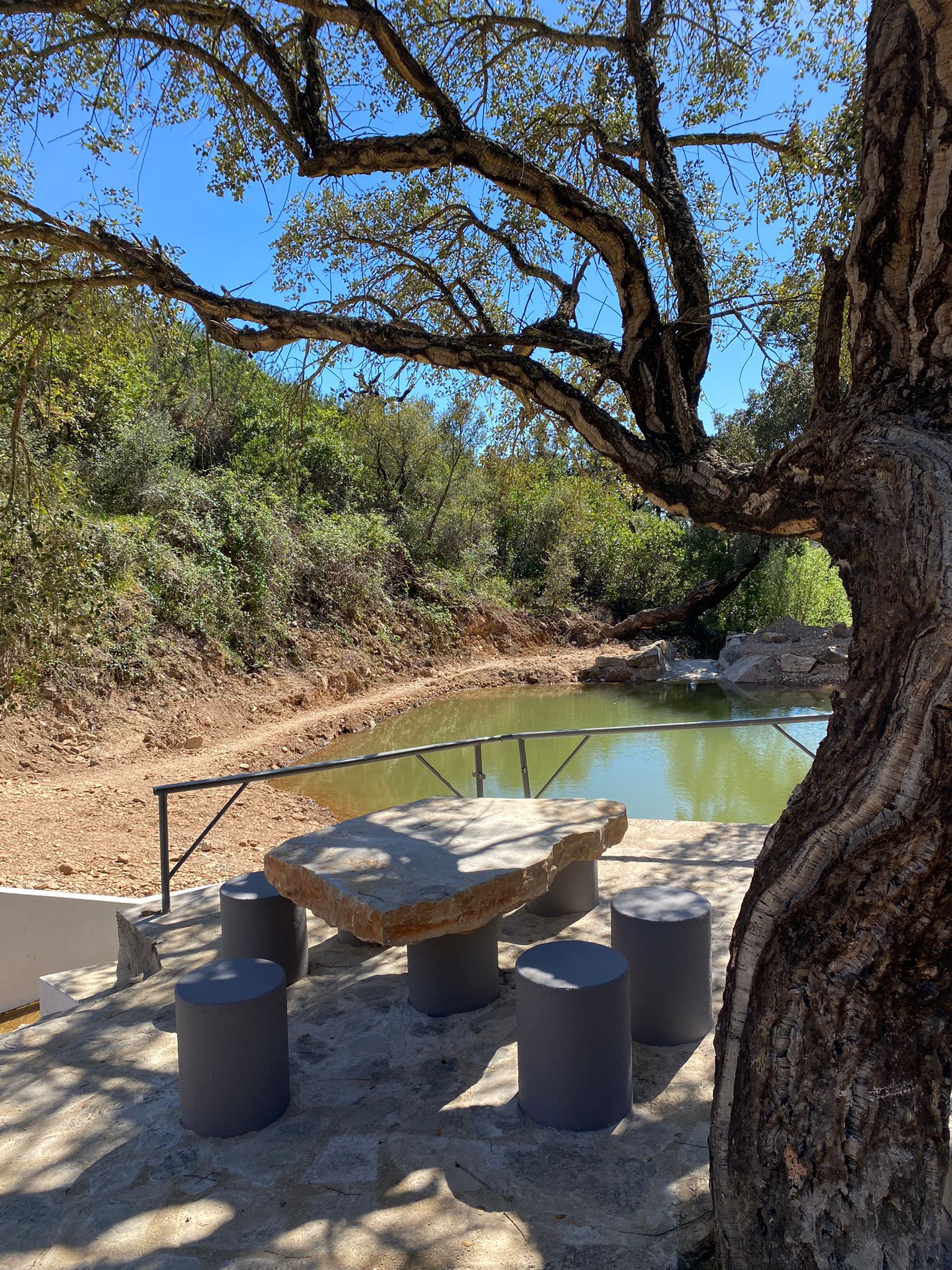 Are you interested in hosting an event or retreat at Casa Li?
We'd love to help you plan a memorable experience that will leave you and your guests feeling refreshed and rejuvenated.
To get started, simply contact us through our website's contact form or via WhatsApp ( +351 964896694).
Please do so as soon as possible, as Casa Li is becoming increasingly popular and availability is limited.
We look forward to hearing from you and helping you create the perfect event or retreat at Casa Li! Casa Li Portugal is surrounded by these beautifull mountains.
It´s the perfect way to calm the mind and heal the body.